Services
DeRosa Physical Therapy is a comprehensive physical therapy practice providing state-of-the-art and evidence based rehabilitation, therapeutic services, and physical conditioning. Comprehensive fitness and wellness programs are also available at Summit Health and Fitness, our premier exercise facility. Advanced high level conditioning and performance enhancement are offered through our CrossFit Train and Strong Fusion programs. What makes our specialties and services different than others? Our Centers of Excellence not only provide experienced care, but also the advances and innovations used by the therapists in our Practice have been published in medical journals or shared with health care professionals at national and international medical meetings. You can be assured that each therapy specialty center is the best and most advanced available. Click on any of the specialties and services below to learn more!
DPT's physical therapists make sure that their patients understand their condition, and develop specific manual therapy and exercise programs to assist in the recovery of joint and muscle injuries to allow each patient to return to work and everyday activities.
Our experienced physical therapists and certified hand therapists will prescribe a treatment plan that meets each patient's goals and needs.
Our orthopaedic and spine services include:
Examination and Treatment for:

Shoulder and Elbow Problems
Comprehensive Wrist and Hand Therapy, Including Orthotic Fabrication
Hip and Knee Pain
Foot and Ankle Disorders
Post-operative Rehabilitation, Including Onsite Care at the Renowned Summit Surgery Center
Total Joint Rehabilitation

Comprehensive Spine Care

Neck and Back Pain
Post-surgical and Non-surgical Disc and Joint Conditions, Including Onsite Care at the Renowned Summit Surgery Center
Spinal Manual Therapy
Massage Therapy
Core Training and Stabilization Programs

Functional and Return to Sport Testing
Pre-operative Education and Rehabilitation
Functional Capacity Evaluations
Graston Technique®
Sports medicine involves a comprehensive team of health care professionals including therapists, physicians, nutritionists, and exercise experts. Working with the outstanding team of physicians at Northern Arizona Orthopaedics and other regional sports physicians, our sport physical therapy programs are designed to return you to action quickly and safely. Performance focused physical therapy is designed to take you to the highest levels of conditioning and sport performance. From injury recovery, through sport specific therapy, to advancing your skill and conditioning, DPT has it all at our Summit Center and Summit Health and Fitness facilities. Our clients include world class athletes, Olympians, dancers, swimmers, rock climbers, skiers and more, Get the best care to be the best.
Our Sports and Performance Focused Physical Therapy includes:
Injury Prevention Programs
CrossTrain Fit and Strong Fusion Programs
Performance Enhancement Programs
Post-surgical Sports Rehabilitation
Return to Sport Functional Testing
Biomechanical Assessment
Body Composition Testing
Sport Specific Training Programs
DPT helps industries of every size with their work related injury needs and the physical health of their employees, and does so in a timely, cost-effective way. Working with our experienced therapists, employees learn optimal ways to maintain and improve their health, and injury prevention strategies. Patients and clients who work with our Practice understand the ergonomics of their work site and the biomechanics and fitness levels essential for injury prevention. For a fully integrated industrial medicine solution for your industry, a unique collaborative set of services is available thru the combined programming between DeRosa Physical Therapy and Northern Arizona Orthopaedics.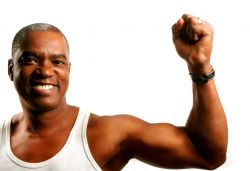 Specialized Services:
DPT has over a decade of experience with Functional Capacity Evaluations (FCE's) which provide objective information regarding the abilities of any client. Our therapists are certified in FCE's. We perform (FCE's) for spine conditions, hip and knee problems, hand and wrist disorders, shoulder pain, and much more. Our FCE program helps employers contain costs while simultaneously improving the health of the injured person.
Our Industrial Rehabilitation Services Include:
Functional Capacity Evaluations
Ergonomics and Job-Site Analysis
Prework/Preplacement Screening
Health Risk Appraisals
Functional Job Description Development
DPT has over 25 years of pediatric physical therapy care in Flagstaff. Our therapists work with children in developing gross motor skills, muscle strength, and normal movement abilities. Our therapy services include those for infants up to young teens. We have experience in working with many different pediatric diagnoses and collaborate with pediatricians and family practice physicians throughout the northern Arizona region.
Our state-of-the-art facilities at the Summit Center, Summit Health and Fitness and at the Cardiac Conditioning and Wellness Center located within Mountain Heart allow us to offer our community a wide range of heart healthy exercise options. We work closely with physicians at Mountain Heart and the Primary Care Providers in Flagstaff to provide individualized patient centered, condition specific physical therapy and specialized exercise programs designed to improve all aspects of cardiac, vascular, metabolic, and lung health. DPT is committed to providing you with all of the necessary information and strategies necessary for maintaining a healthy heart.
Services include:
Pre-Diabetes Health Management Programs
Diabetes Exercise Programs
Overweight and Obesity Management Programs
Cardiac Conditioning and Wellness Programs
Peripheral Arterial Disease Exercise Programs
Post-surgery Cardiac Physical Therapy
The DPT location at the Summit Center features a beautiful, accessible, and comfortably heated pool, complete with hydraulic lift and easy wheel chair access. Our large pool complex has locker and shower facilities and provides opportunities for one on one treatment with clients or participation in group classes.
Any patient who experiences discomfort with land based therapy, whether due to difficulty with weight-bearing, balance, or just general deconditioning is an excellent candidate for aquatic therapy. The physical and psychological effects of exercising in water translate into a positive therapeutic outcome. The water buoyancy creates a cushioning effect that protects any injured area from undue stress. The ability to swim is not a requirement to participate in aquatic therapy.
Services include:
Pre- and Post-op Conditioning
Fibromyalgia Program
Arthritis Exercise Program
General Strength and Conditioning Programs
Pain and Muscle Spasm Limiting Weightbearing and Movement
Total Joint Gradual Loading Exercise
Balance Training
Endurance and Flexibility Training
Our 25 year history of practice in northern Arizona and our recognition as the oldest and most experienced physical therapy practice in the region has resulted in DPT being the first choice for rehabilitation for patients referred by their physicians from throughout the state of Arizona. Physicians in Phoenix and Tucson, southern California, and the intermountain region refer patients who are moving to or visiting Flagstaff to our physical therapy practice. In addition, on site rehabilitation is available through DPT at the beautiful and modern Summit Surgery Center.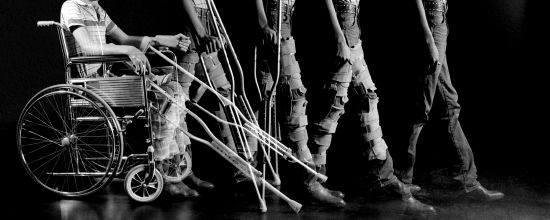 Patients from Northern Arizona University and Coconino Community College often choose the DPT physical therapy location within Summit Health and Fitness because it is located less than a mile from campus. The DPT location in the Summit Center is conveniently located in the central part of Flagstaff, just east of Flagstaff Medical Center.
Post-surgical Services include Rehabilitation for:
Arthroscopic Surgery
Total Joint Surgery
Joint Reconstruction
Shoulder and Elbow Surgery
Wrist and Hand Surgery
Knee Reconstructive Surgery

Foot and Ankle
Spine Surgery
Fibromyalgia Program
Arthritis Exercise Program
Total Joint Gradual Loading Exercise
Balance Training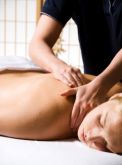 Massage therapy is one of the oldest recognized forms of therapy and is typically used for stress management, relaxation, and a promotion of a sense of well-being. Massage is used to help manage many back and neck pain conditions including headaches. Our massage therapy program addresses many different body areas including the spine, shoulders, and lower extremities. Our massage therapists are licensed with the state of Arizona and can address post-surgical, injured, or overused areas of the body to increase blood flow and assist in the healing process.
Call for an appointment today to experience true therapeutic massage, a unique and integral part of a healthy life style.
DeRosa Physical Therapy specializes in non-surgical and post-surgical management of hand, wrist, and elbow problems including fractures, dislocations, arthritis, tendonitis, carpal tunnel syndrome, tendon repairs, joint replacements, and most other post-operative upper extremity conditions. We have on-site manufacturing of custom hand, wrist and forearm splints. Treatments include:
Individualized Evaluation and Assessment
Custom Splinting - Fractures, Tendonitis, Arthritis, Sports Splinting
Contracture Management
Innovative Treatment of Cumulative Trauma Disorders
Advanced Techniques in Wound Management
Scar Management and Desensitization
Reduction of Edema
Arthritis Management Programs
Ergonomic Assessment and Education
Patient Training and Education to Reduce Recurrence of Repetitive Injuries
Individualized Home Exercise Programs
Information coming soon...